I have always been fascinated by old papers like letters, books or documents. They all seem to me to keep secrets and stories beyond what we can read in them. Some time ago I came across some vintage letters, a treasure ! When I started reading them I realized that they were actual love letters. I inmediately felt that I had to give them a second life and honour them.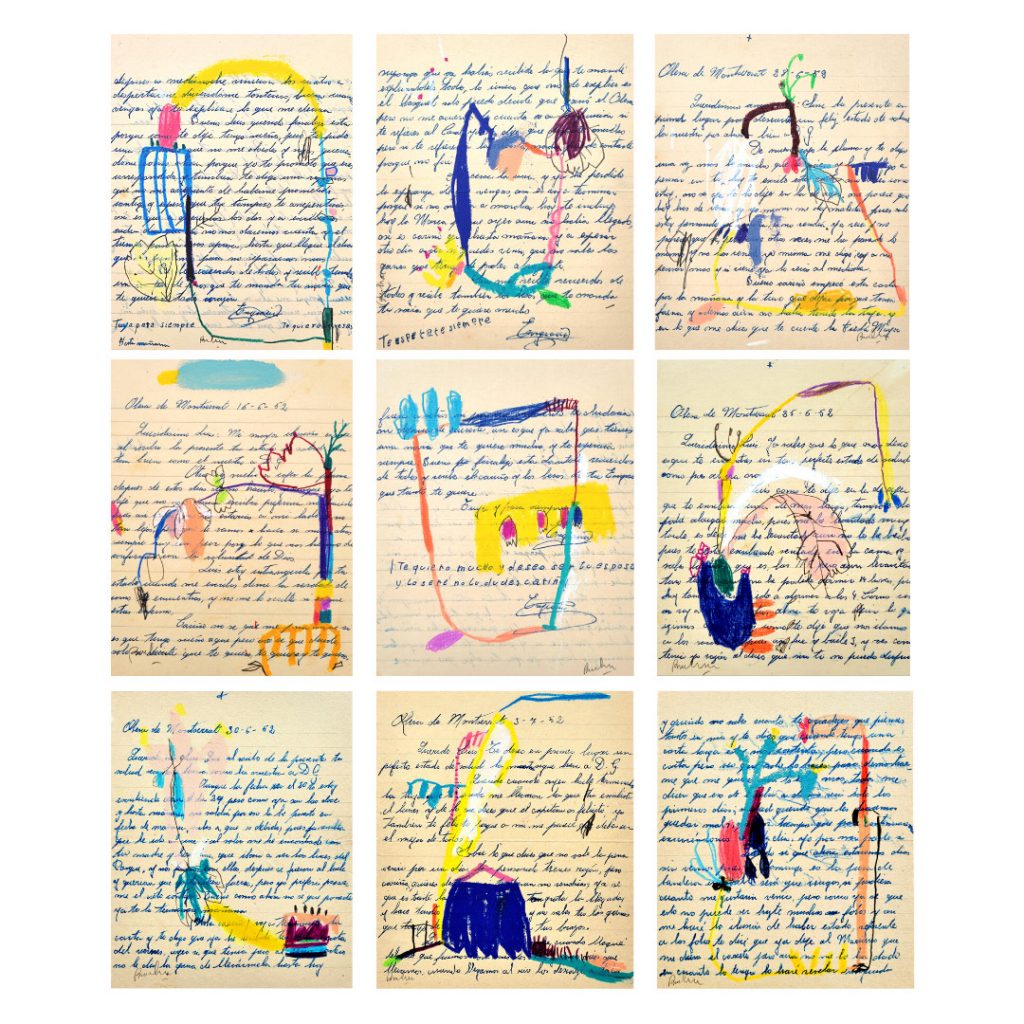 The "Love Letters" series of drawings and paintings are brightly colored and abstractly painted. The painting's playful and vibrant style allows them to express joy and pleasure while keeping the words somehow hidden. Each painting tells its own story within the confines of the paper. The letters still remain a secret, giving the viewer the opportunity to interpret the meaning on their own.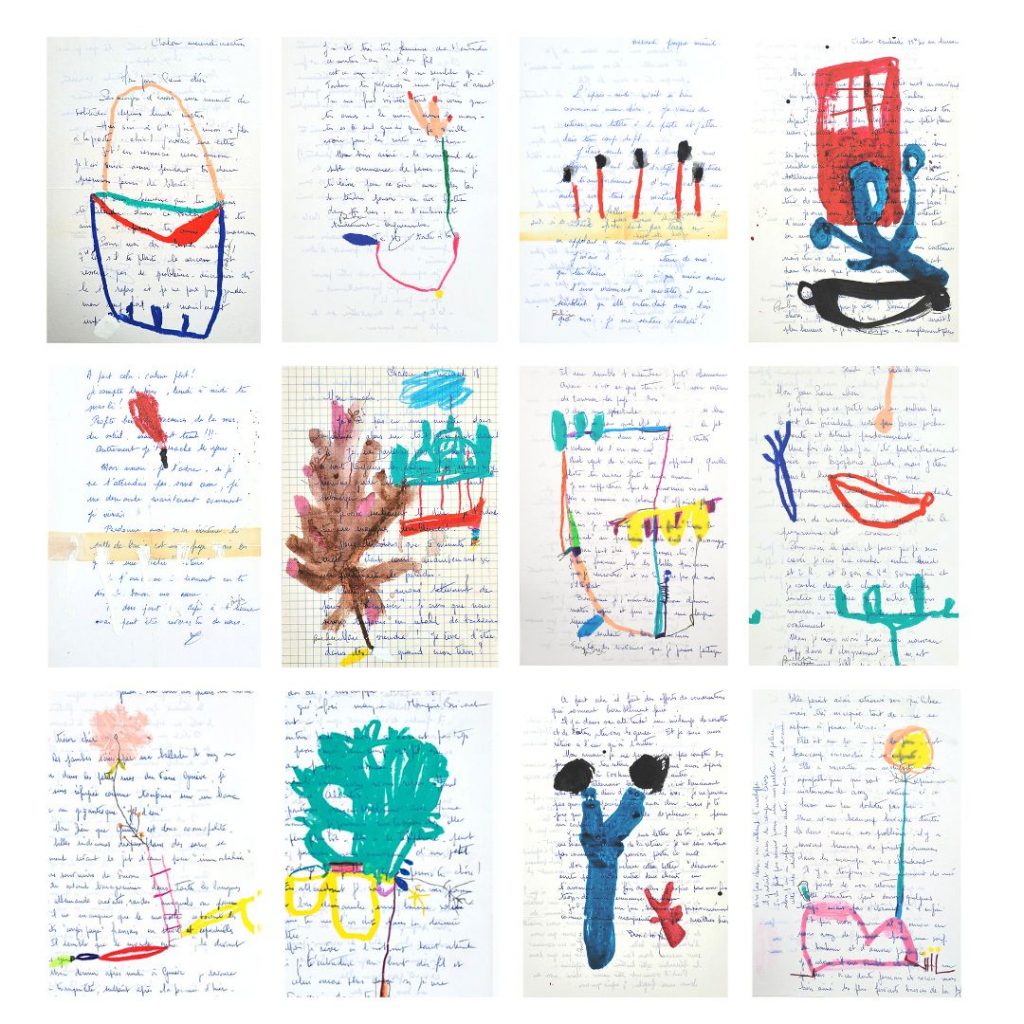 The bright and lively colors add an air of mystery and intrigue to the imagery and help express a new story in a poetic way.
I have prepared each letter a a separate painting, attaching them to a watercolor paper. They are coated with anti UV varnish to protect them from sun exposure (avoid to hang them on a wall that has direct sun light exposure all day). These are gouache paintings, acrylic or watercolor pencils and they are written in Spanich or French. You can find them in this section of my website.
Shipping is included in price. Do not hesitate to contact me for further information.