I want to share with you my ultimate gift guide in CMYK, where you can find some very CREATIVE ways to use CMYK colors! But first, what is CMYK?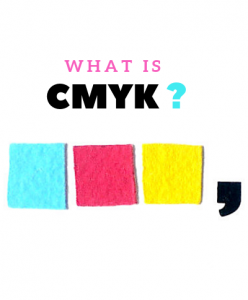 CMYK stands for cyan, magenta, yellow and black and is the color profile used in offset printing for full color documents.
The four-color mixture printing process uses four printing plates; one for cyan, one for magenta, one for yellow, and one for black. When the colors are combined on paper (they are actually printed as SMALL DOTS), the human eye sees the final composite image with different color combinations (adding equal amounts of pure cyan, magenta, and yellow should produce black). Everything we see printed on paper is normally created with these 4 colors, amazing isn't it?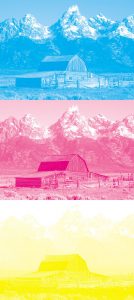 These colors can be also used separately as a fun and bold combination as we can see on some great products that I have found online:
1. Cufflinks made with original LEGO® bricks by Agabag.
2. An original abstract painting made by me! Check the entire collection here.
3. Illustrations by Mauresa Mitchell.
4. Four notebook pack, by Notebloc.
5. Stylish wood necklace, by Paragraphloop.
6. Downloadable art print by Denisa Viková.
7. Tote bag designed by Kimchikawaii.
8. Crocheted coasters by Amanda Suckling.
9. CMYK Photo Booth by Orange Photography.
10. Phantom enamel pin by Paul Johns.
Enjoy!