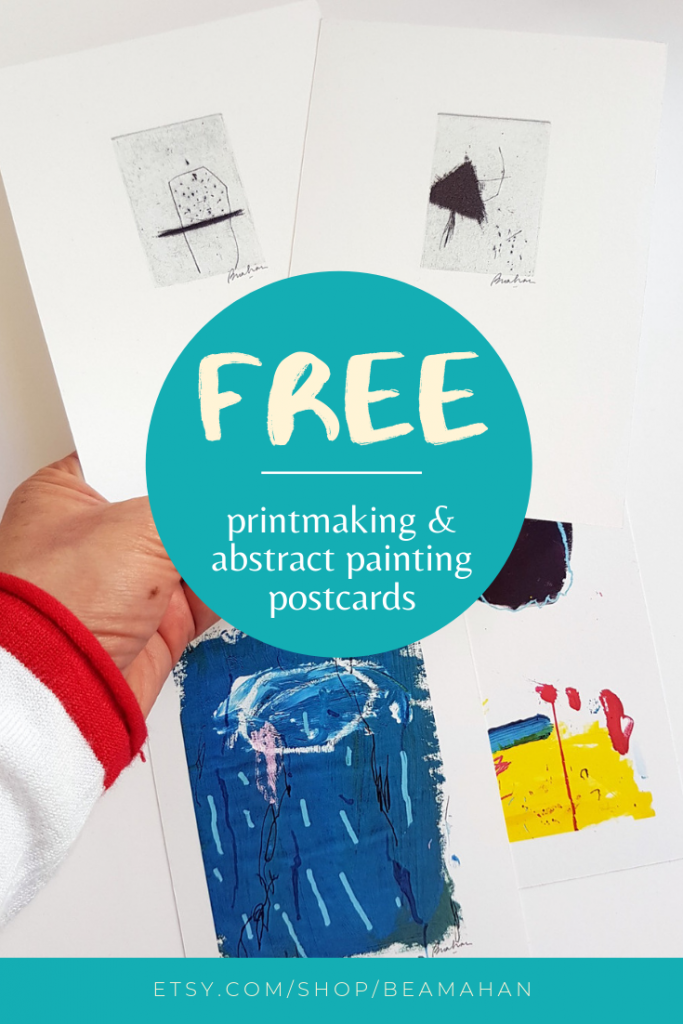 Are you an abstract art lover? Dare with this art style and set up your own art gallery at home with these FREE abstract paintings and printmaking art designs! Get a digital reproduction of my original artwork by downloading and printing these stylish CARDS.
You will get 1 PDF file with 4 images featuring:
· 2 matching etching prints in black and white
· 1 painting of my series "Art Journal"
· 1 colorful painting of my series "CMYK  Color Studies"
The downloadable file is a high resolution PDF to print on A4 (11″x8″) size.
Make sure you print on a thick card (I suggest to print either laser or inkjet on textured quality paper) and set it to 'fit to page' when printing. 
By subscribing to my list you will get monthly news about my work, special promotions, tips and information about how to decorate with abstract art!
***Please note this print is for personal use only and not to be sold or redistributed.
Thank you!